SEO / Search Engine Optimization
Google is by far Sweden's largest search engine and 95% of all searches today are made via their platform. In Sweden, more than 50 million searches are made on Google every day. With numbers like these, you probably realize the importance of appearing high up in the search results that Google shows. The competition between companies that want to rank high on Google is today extremely large as many today understand the importance of what a good position means. If you aren't seen, you don't exist.
What does SEO actually mean?
SEO is an abbreviation for Search Engine Optimization, which translated into Swedish is sökmotoroptimering. In other words, SEO and search engine optimization are the same thing.
Why should I be visible on Google?
Google is the largest search engine in Sweden and according to several surveys, Google has a market share of about 95% This means that it's important that your website is visible on Google if you want to reach as many customers as possible.
How does SEO work?
Google is the largest search engine in Sweden and according to several surveys, Google has a market share of about 95% This means that it's important that your website is visible on Google if you want to reach as many customers as possible.
Increase traffic
to your website
Having good visibility on Google gives your business a better chance of reaching potential customers who are looking for the products you offer. In other words, search engine optimization (SEO) is vital for your business to be seen online, get more visitors and do more business.
SEO helps you rank higher on Google
Google's search engine uses a wide range of factors to determine which websites are most relevant to show up and in search results. Some factors matter more than others and what is considered most important to rank high today may matter less in a month's time. It is therefore extremely important to keep up to date with what Google and other search engines consider relevant in order to optimize a website in the best possible way.
If you're interested in increasing traffic to your website and growing your customer base, it's important that your website has the right capabilities to rank high on Google when potential customers search for what you and your business offer.
Search engine optimization is the key to achieving this.
The importance
of good SEO
As we use the internet more and more to find companies that sell what we want to buy, it is of great importance to be visible where the visitors are. As important as it once was to be visible in traditional media such as the local press or the telephone directory, it is now just as important to be visible online. You do this with the help of SEO.
When it comes to digital marketing and appearing high in search results, in addition to working with SEO, you can also work with SEM, or Search Engine Marketing. Unlike using search engine optimization to appear in the organic results, advertising through Google Ads allows you to appear high up in the search results.
As with SEO, you need to analyze and optimize your ads correctly so that you appear higher than your competitors on the keywords you want to appear on.
Together, SEO and SEM are now an essential part of increasing traffic to your website and getting more visitors and customers. Approximately 70% of all visitor traffic comes from the organic results using SEO. The remaining 30% reaches your website through clicks from ads and is therefore a good complement for those who want to increase your relevance in the eyes of search engines and thus increase your sales.
In addition to SEO and SEM, there are a number of other factors that are important when search engines evaluate your website to determine whether it is more relevant to display than your competitors' pages. Some of these factors are: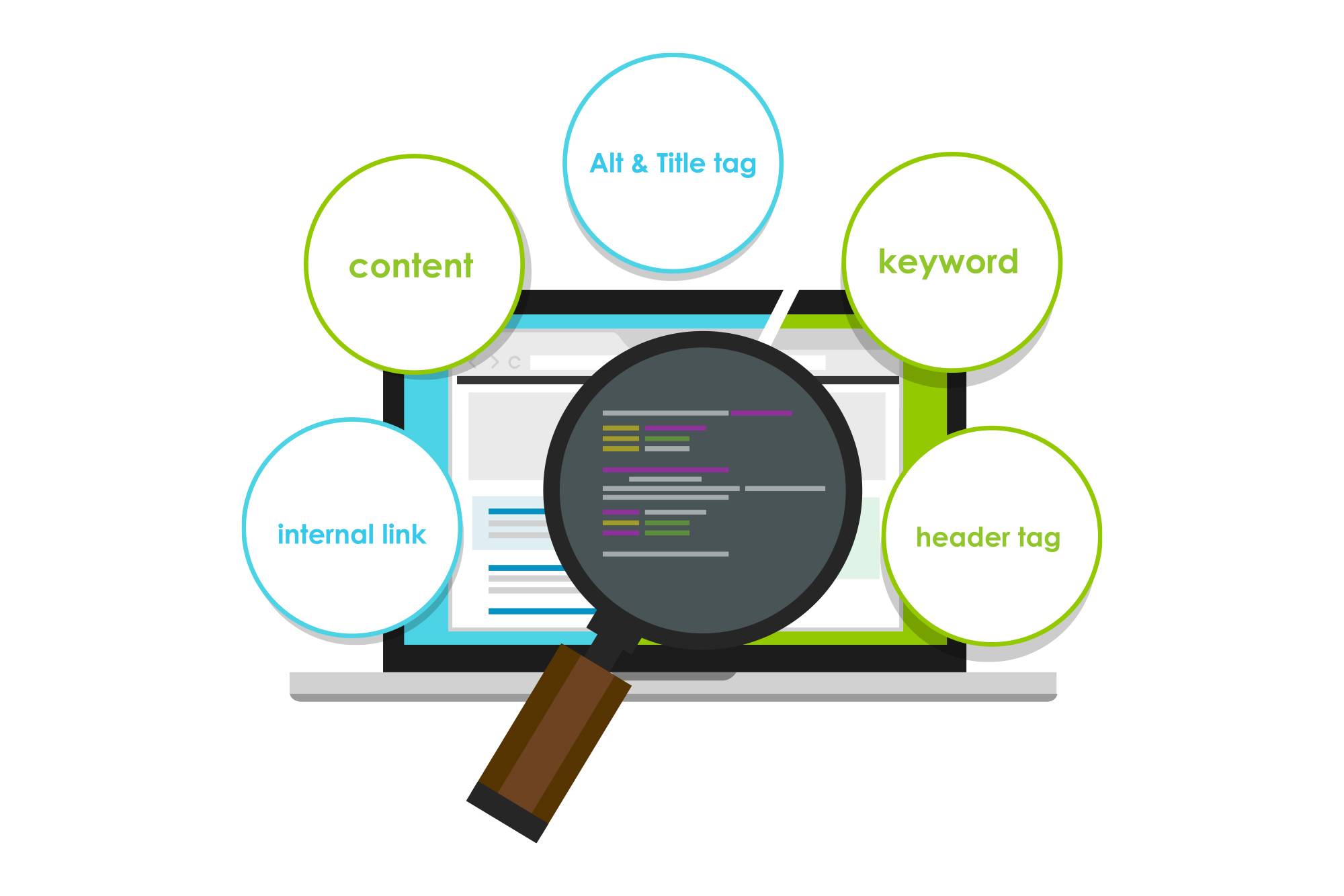 On-page
Relevant texts, images and other content on your website that are optimized for the search engines with the help of SEO.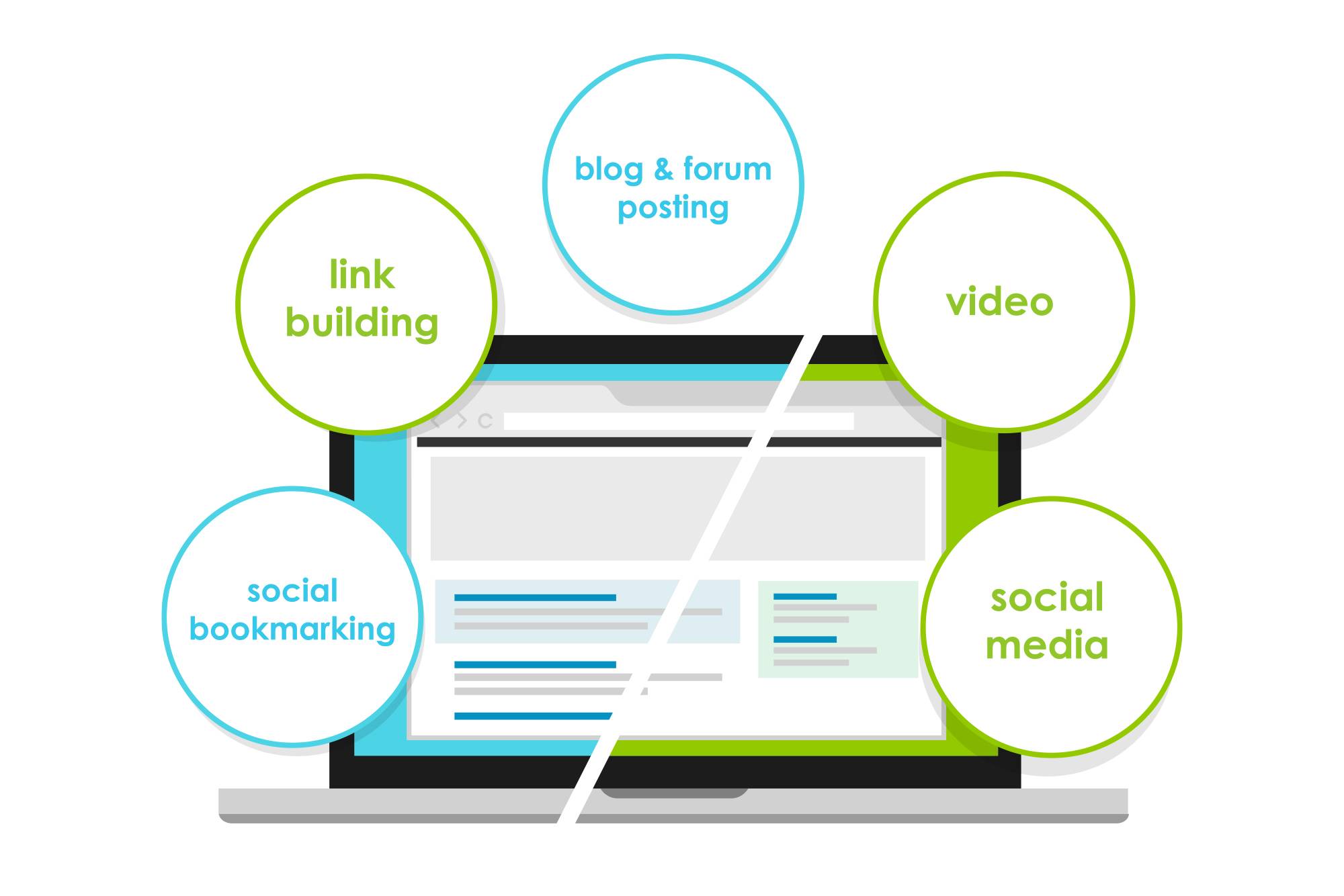 Off-page
Activities that you and others do outside your website that increase the ranking of your page with search engines.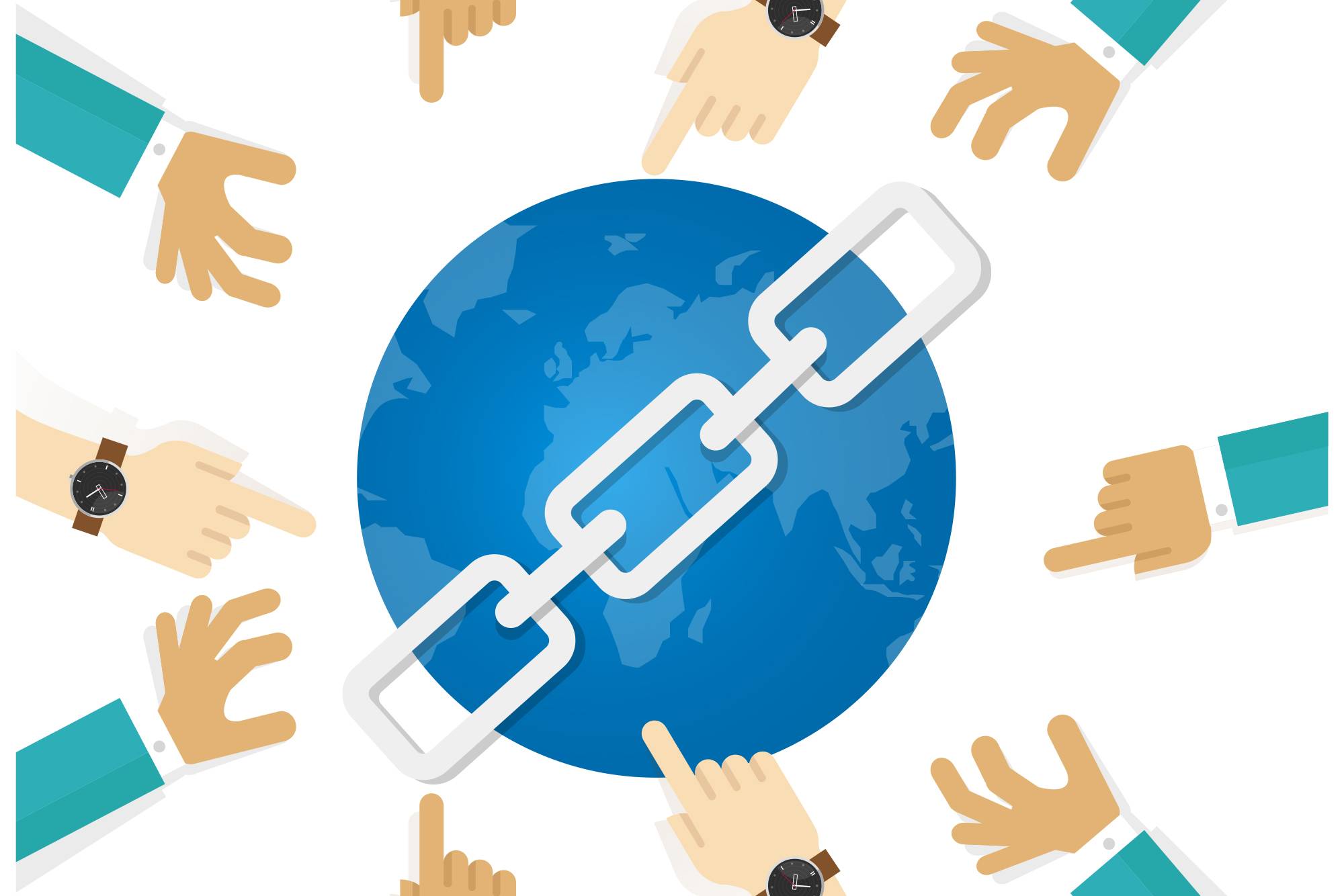 External links
Recommendations from other websites that point to your website and increase its ranking.
An important part of SEO is on-page, which has a huge impact on whether or not your website is seen online. On-page is the visible part of SEO work, and includes everything from fixing technical aspects of your website to the information contained on your website (text, images, videos, etc.), as well as how this information is structured. Some factors that are important to optimize for search are the loading speed of the website, page titles, page headings, page images, page URLs and copy.
The website's
loading speed
One of the factors that affects Google's assessment of your website is how quickly the browser loads your website. Google avoids displaying websites that load slowly and therefore it is a great disadvantage for you if your website has poor loading speed. Google has created a tool that you can use to find out the loading speed of your website. The tool shows how fast the website loads, both on mobile and desktop. If the tool would show less than 50 points, you should review what you can do to improve the charging speed.
One of the most important factors in basic SEO is a website's title. This is because the page title shows Google what the page is about, therefore you should also optimize all titles on your website.
Another important factor in basic SEO is the website's headlines. This is also something that Google pays a lot of attention to in order to get an idea of what the page is about. Google appreciates structure, so your text should have a logical headline structure where the headings simply explain what the text is about. A website with a good headline structure is perceived by Google as high quality.
Google finds it important that the text on your website is structured and of high quality. Google also looks carefully at what your text is about. Avoiding strange sentences and spelling mistakes is to your and your website's advantage.
Another important and fundamental factor in SEO is a website's images. Google cannot "see" what images represent, instead the search engine reads code, so it is essential that image file information is optimized.
The website URL/web address is also important in SEO. A URL explains what a website is about, hence it is beneficial to make it clear and ensure that it describes the website's content.
Content, or content as it is called in English, is something Google is finding increasingly important. Google strives to showcase websites that it believes give its users the best possible response. For those of you with a website, this means that the content of your website is important to whether or not you show up on Google when someone googles what you offer.
In Sweden, more than 50 million searches are made every day on the Internet
Does your website appear in these searches today?
A keyword analysis is important in order to select words that are relevant to your business and to optimize your website accordingly. A good and relevant keyword for your business will generate money. The keyword analysis is done to find out how high the search volume is for the keyword, how high the competition is for that particular keyword, and what the search intent of the keyword is so that it is definitely relevant to you and your business.
It is important to find out what the search volume is for a keyword in order to know the business case for appearing on that particular keyword. It is also very important to assess the difficulty of appearing on the keyword in question. Since there are only ten positions on the first page of Google, you need to be able to "push down" one of the websites that already has one of these positions. This means that there is constant competition for first page rankings, and your website must therefore be better than the website whose ranking you want.
Therefore, it is important to find out what the competition for a specific keyword looks like. In addition, it is also important to assess the search intent for a specific keyword. Google is constantly trying to understand what kind of information their users want to find when they make a specific search. Based on what Google believes is the intent of the search, it displays websites that Google believes best match the user's search intent.
Another good thing to know is that there are three basic types of searches, information searches, navigation searches and transaction searches. An information search is made when the user wants to know more about something, how it works or how to do something. A navigation search is made when the user knows what they are looking for and uses Google to navigate them to the right website. A transaction search is often made when the user is ready to make a purchase decision.
Another important part of SEO is off-page. Off-page is the ongoing work that needs to be done after the on-page work is done on the website, you could say that it is the maintenance required to keep your website ranking on Google.
When Google assesses whether your website is relevant to specific keywords, it reviews the content of your website. However, it's not just the content that Google looks at, it also looks at the websites that link to yours.
Just as we humans base many of our buying decisions on recommendations, Google based its rankings of websites on "recommendations" from other websites. These recommendations are important to get your website as high as possible on Google. Google considers "links" from other websites to be "recommendations" for your website. When Google decides whether your website is relevant to appear on the first page, it takes into account whether there are other websites linking to yours, and "listens" to this. What this means is that inbound links are a ranking factor and therefore affect the possibility of appearing on Google's first page. You could say that having an effective link strategy is a fundamental part of SEO.
An example that can be applied to this is if you are planning to replace the roof on your house and are looking for a contractor to do this. You have two friends, one who works as a carpenter, and one who works as an accountant. They both recommend two different construction companies, whose recommendation will you listen to? It is most likely to be the carpenter, as he has more knowledge of the subject. Google works the same way, the search engine listens to relevant "recommendations". Therefore, it is important to make sure that the links to your website are relevant. If you run a construction company and get links from a blog about construction and carpentry, Google considers that link to carry more weight than one that comes from a food blog, for example.